Just call me Love Guru...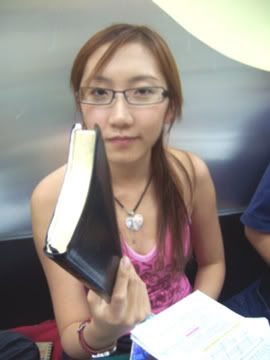 After browsing a few websites, I came across some interesting definitions of love.
Some are good, some bad, some ridicuous.
And because I am a

certified

love guru (see picture below), I shall gave some comments on each and every one of them .... for free!!!!
You may say "Almighty Love Guru, that is insane!!! For every advice of love you gave, you could earn like thousands of dollars... and you are actually blogging down for everyone to see for

FREE

????"
Yes, because I believe in filling the world with love.
Yes, I am THAT great.
-----
Definitions of Love from the world

(not from Love Guru... wait for Part III: Love Guru's Definition of Love)
The Bad
"Love is never having to say you're sorry"
LG: On the contrary, saying sorry is part of the love package. To naively think that in true love there is never a need to say sorry (because its perfect) is foolishness.
"Love is a dangerous drug: You cant get enough of it"
LG: This seems true but it is not really in a sense. Because drugs only make you feel high but you are actually weakened while love only strengthens and make you stronger.
"Love is being a slave" (as illustrated)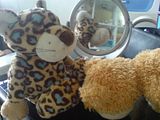 LG: Love sets you free, nuff said.
The Ridiculous
"Love is a lousy tennis score"
LG:
That is almost like saying love is love. Like super duh. -__-
"Love is a hot ass in a tight pair of jeans"
LG: I'm like rolled my eyes to the fullest. How superficial can one gets? Yet this definition stands true to many.
"Love is sold annually on February 14th"
LG: You can't sell love. Though I agreed that many shops (esp flowerists) took advantage of this day to earn lots of money, nevertheless any excuse to celebrate love in a big way rocks!
Love is never about scrimping you scrooge!!
The Typicals
"Love is the happy side of needing"
LG: To be able to need someone and not be living independently on yourself is a beautiful thing. But sad to say that many people have swinged to both sides of the extreme - either to become too needy (no vision for own life) or too independent (I live for myself only)
"Love is staring into each other eyes, oblivious to the surroundings"
(as illustrated)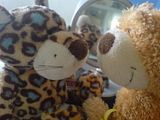 LG: A fantastic experience, to be able to stare into the eyes of the one you love. You will see a lot, more than the reflection of yourself.
The Good
"Love is the difference between you and me and us"
LG: In a relationship, you know it is love when we start to think as "us", "we", "our" rather than "me" and "I" all the time.
When you learn how to live 2 separate lives as one, that is love.
"Love is being vulernable to the one you love"
LG: In other words, to be fragile and easily broken. To love even when it hurts.
"Love is the inability to be content without the contentment of another."
LG: Rather than being happy first, wanting others to be happy first is love.
TO SUMMARISE... Love is a sacrifice, putting others before yourself.
------
I agree even as a professional love guru, it is difficult to achieve such a selfless love.
All of us grew up learning that love is for personal gain and to reverse that thinking needs much effort and self-crucifying.
But as we gave up a bit of our "flesh" and our so called "identity" and to love sacrifically, you will realized you actually gain more than you lose.
It is difficult, but it can be done... bit by bit... step by step.
Maybe right now you feel that you are a lousy lover but the good news is no one is born an expert in loving (yes, me the love guru included)

So don't compare yourself with people like Mother Teresa, your mother or me.
Change yourself to be a better person one step at a time.
Don't wait for the right person, be the right person yourself!!
------
To end of this Part II, Let me give you some tips on how to love
GURU'S STEP BY STEP TO LOVING PERFECTLY
1) Sit down in a quiet environment
2) Think and write down a list of how you will like to be loved
(e.g. To receive words of affirmation)
For this step, be as specific as possible.
3) Do what you have written in your list to others

After you have willingly love others from your list, you have officially learnt how to love the way you like to be loved. This is the most basic kind of love.
4) Think and write down a list of how your partner will like to be loved
(e.g To receive flowers)
Be as specific and write as many you can.
You also need to do your research from observation, his/her friends, his/her blogs and of course from the person (but usually they wun say in details)
5) Separate the things that you have no problems with (e.g. simple things like buy a small gift) and the things that you find very hard to do (e.g. Using the money you have saved up (for yourself) to do something that will benefit him/her as well)
6) Do the list which you have no problems with
Once step 6 is mastered, you have learnt how to love the way your partner desired to be love, but that is not all...
7) Do the things on the list of sacrifices
This is the final step, and the purest form of love. Agape love that is.
If you have reached this final step, I can assure you that you have actually lived your life, and not merely existing.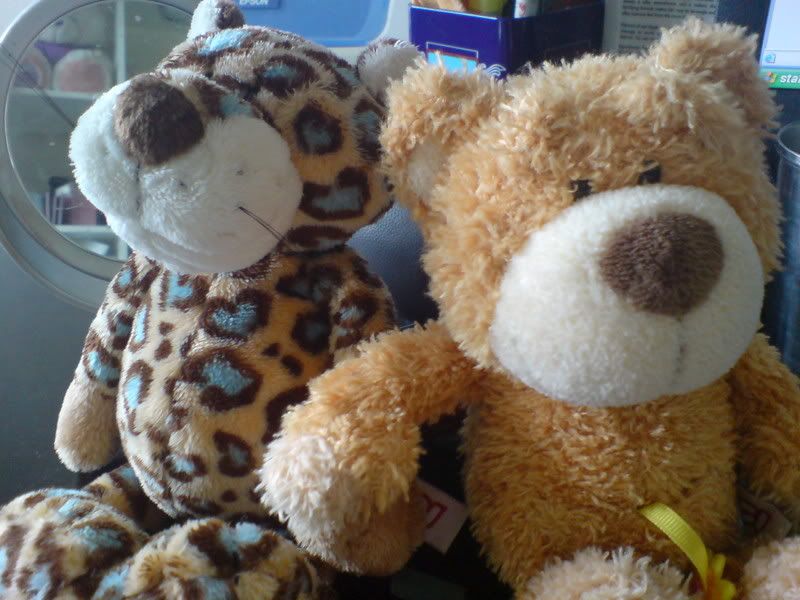 Live To Love!!
P.S All About Love Part III: The Guru's Definition will consists of interesting past and current definitions from the Guru herself plus weird/funny real life testimonies and examples.
Stay tuned!